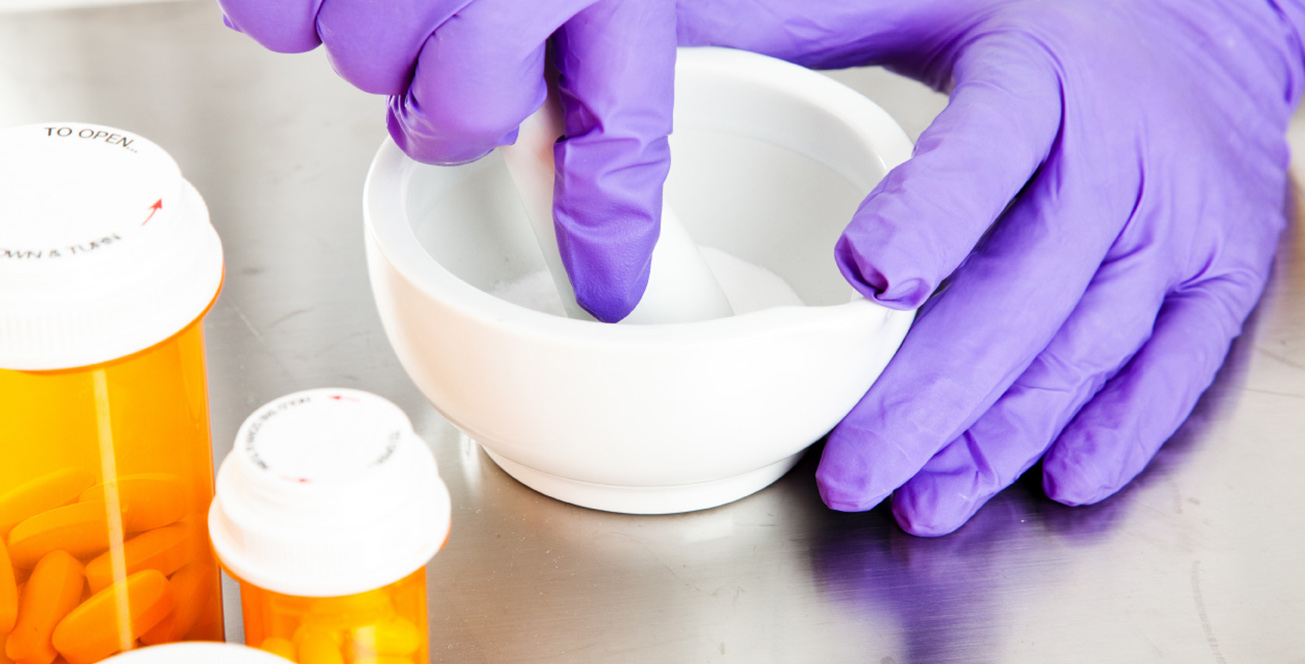 SRx understands that there is no one-size-fits-all when it comes to treatments and improving treatment outcomes. We are proud to use state of the art technology along with the latest pharmaceutical knowledge to create non-sterile, customized compounded medications tailored to patient and prescriber needs. 
Why opt for compounded medications?
The demand for professional compounding has increased due to the limitations of commercially available medications. Moreover, many patients often have a better response to a customized medications. Compounding doesn't just make it easier to administer the correct dosage of a given medication or create the perfect combination of compatible medications, but it further helps meet the needs of patients with allergies or sensitivities to those who need medications that have been discontinued or are unavailable due to shortages. 
Our specialty compounding pharmacy, located in Ontario, supports SRx pharmacies nationwide and further acts as a central fill supplier for pharmacy chains across Ontario. Prescribers can equally benefit from our service.  
Dosage Forms
TOPICAL & TRANSDERMAL CREAMS, GELS, OINTMENTS

SUSPENSIONS &  SOLUTIONS

INTRANASAL

SUBLINGUAL DROPS

CAPSULES

SUPPOSITORIES

LOZENGERS

TROCHES

RECTAL GELS & ENEMAS
How to place an order? 
Simply call, email or fax:
Niki Shah
eglinton@specialtyrx.ca 
Call- (416) 901-9801
Fax- (416) 901-9811