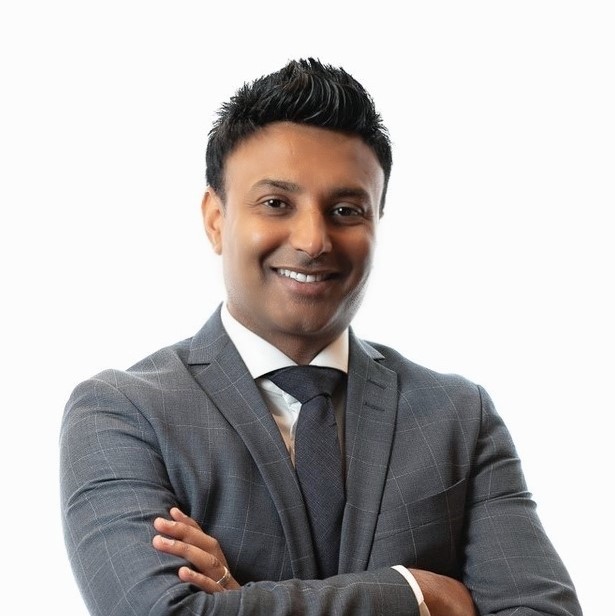 Adesh Vora is the founder, President and Chief Executive Officer of SRx Health Solutions. He brings over 24 years of pharmacy and healthcare experience to SRx and leads the company with both a deep knowledge of and passion for the Canadian healthcare system. Since SRx's inception in 2013, Mr. Vora has successfully grown the company from just one specialty pharmacy into a national, comprehensive healthcare service provider. Adesh believes that all Canadians should have access to equal and modern healthcare, and as such, he's played a key role in developing innovative and integrated healthcare solutions that enhance patient outcomes and accessibility to care. He equally strives to continue driving the profession of Pharmacy and the role of a pharmacist, while inspiring simultaneously inspiring other pharmacists to innovate. He currently serves on the board of directors of the Neighbourhood Pharmacy Association of Canada, and as President of the board of Seva International Charitable Foundation. Mr. Vora holds a Doctor of Pharmacy degree from the University of Illinois, and has completed Alumni Programs at Harvard Business School and the Massachusetts Institute of Technology Sloan School of Management.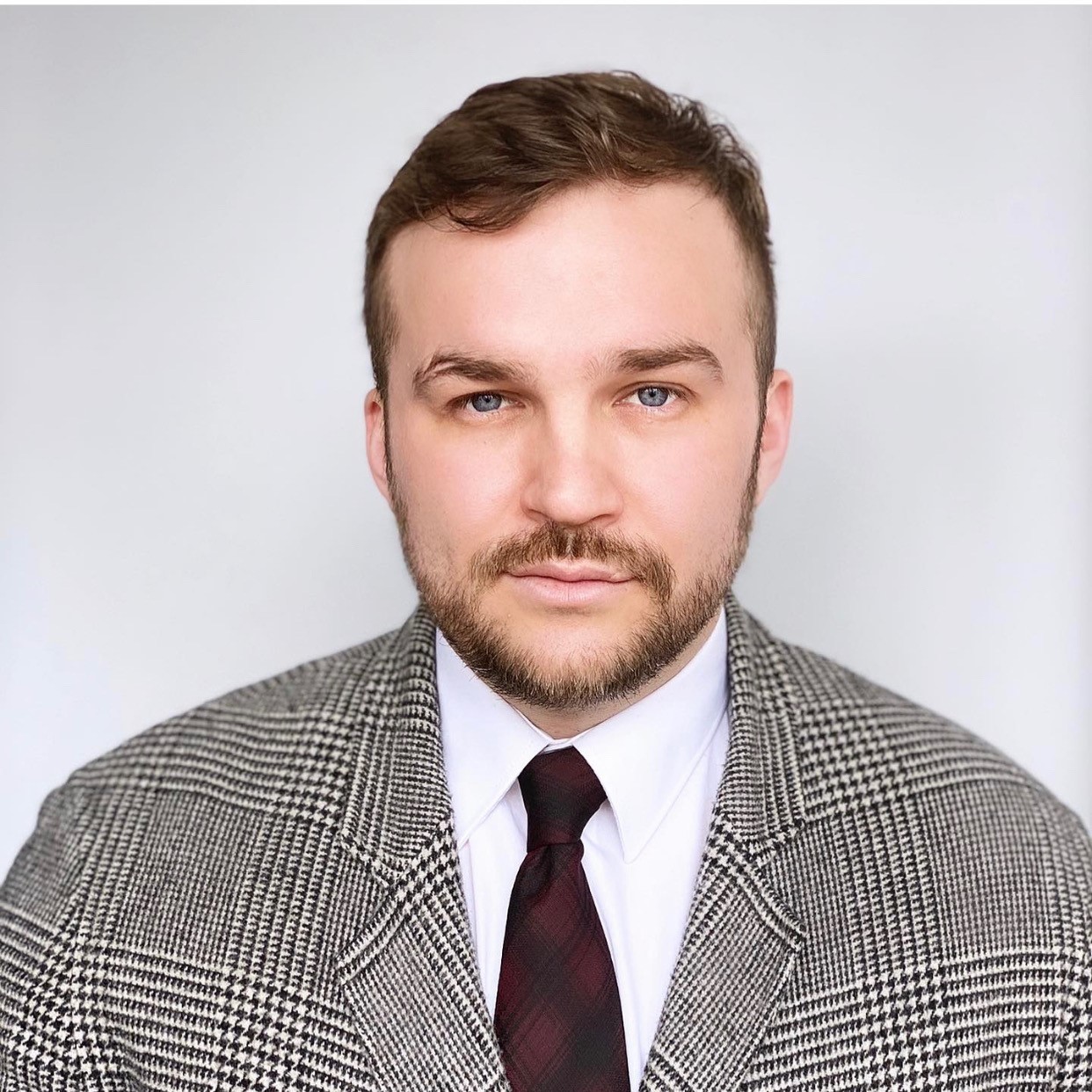 Brock Clancy, L.S.S.M.B.B.
Brock Clancy joined SRx's Health Solutions in 2019 as Vice-President, Patient Services and Operations. Since being appointed to the role of Chief Operations Officer in 2022, Brock leads the Strategic Development, Patient Support Program, Project Management Office, Pharmacovigilance, and Nursing Operations teams at SRx. Mr. Clancy's focus is on fostering continued growth, including Business Development, due diligence, negotiation of deal terms and agreements, as well as closing and integration. Prior to joining the SRx, Mr. Clancy worked for over 10 years in the healthcare space, most recently working as a Director of Patient Support Programs at AmerisourceBergen Corporation / Innomar Strategies Inc in Oakville, Ontario. Brock has successfully led numerous Patient Support Program launches in his career as well as negotiated commercial and trade terms with a multitude of international manufacturing organizations. Mr. Clancy graduated from the University of Edinburgh – Napier with a Master's of Business Administration with a Health Management focus and also holds a Lean Six Sigma Maser Black Belt from the council for Lean Six Sigma. He has been actively involved in a number of charitable and fundraising boards and works in a number of pharmaceutical industry committees.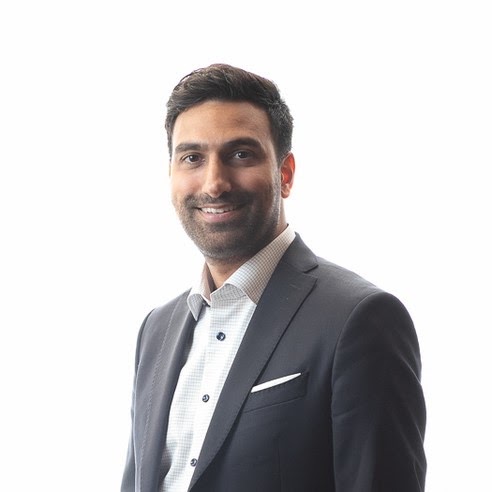 Bikram Nahal, BSc Phm., RPh
CHIEF SUPPLY CHAIN OFFICER
Bikram Nahal is the Chief Supply Chain Officer of SRx Health Solutions, helping to drive the company's growth and success through innovation and seeking out market opportunities to continually strengthen the pharmaceutical supply chain. Since joining SRx in 2015, he has played an instrumental role in growing the pharmacy business and establishing the Wholesale & Distribution division. Going forward, Bikram strives to further expand the wholesale arm through the integration of novel technologies, capacity management, and increased access to products to ensure reliable and timely access to medications across Canada. Mr. Nahal graduated from the University of Toronto Leslie Dan Faculty of Pharmacy with a Bachelors of Science degree in Pharmacy and holds a Registered Pharmacist designation. He is also an active member of industry leading organizations including the Canadian Association for Pharmacy Distribution Management and serves on the Finance & Audit Committee of the Neighbourhood Pharmacy Association of Canada.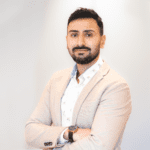 VICE-PRESIDENT, PHARMACY OPERATIONS
Shekhar received his Doctorate of Pharmacy from University of Waterloo and joined SRx Health Solutions in 2016. He was appointed VP of Pharmacy Services at SRx Health Solutions in 2020 and has a vision of creating innovative pharmacy processes that allow patients with seamless access to specialty medications. Shekhar believes that specialty pharmacies play a crucial role in filling the gaps in the Canadian healthcare system. His goal is to equip the SRx Pharmacy team with resources to provide exceptional service to patients and prescribers.
Cynthia is a legal professional with fifteen years of experience with a strong risk management, commercial, corporate, litigation and regulatory background. Cynthia took a circuitous route to her legal career, earning an M.Sc. in pharmacology and therapeutics from McGill University prior to her J.D. from Osgoode Hall Law School. In her role as Executive VP, Legal, Cynthia intends to synchronize operations with management's philosophy, ethics and goals while minimizing organizational risk.
Dave Sohi is the Chief Financial Officer of SRx Health Solutions and has over 17 years of experience in the Accounting and Financial sectors. He began his career in tax and audit before transitioning into advisory roles involving Valuations and M&A at various firms including Ernst and Young. Mr. Sohi then went on to start his own Accounting and Consulting business and also had the opportunity to join Avicanna Inc., a biopharmaceutical company, as Chief Financial Officer where he helped complete the company's Initial Public Offering on the Toronto Stock Exchange in 2019. In Dave's current position at SRx, he plays a leading role in transforming the finance function, in addition to providing in-depth technical knowledge in order to drive decisions, create solid processes, and ensure that external reporting is accurate, reliable and timely. Mr. Sohi graduated with a Bachelors of Commerce from Queen's University and holds a CPA, CA and CBV Qualification.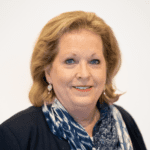 DIRECTOR, NURSING OPERATIONS
Kathy's nursing career began as a staff nurse at Toronto General Hospital on the GI Medical Unit which then saw her move into roles as a Clinical Educator, with the VIRCAN clinics out of Toronto General Hospital, and in clinical trial research.  Kathy is also the Manager of Omega Specialty Nurses (OSN), a Not For Profit Agency that employs nurses and allied health professionals. Kathy brings with her a wealth of knowledge as both a nurse and nursing manager and plays a central role in the daily operations of the SRx clinic network.  Kathy is passionate about patient care and is driven to do whatever is possible to benefit her patients.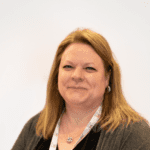 DIRECTOR, CLINICAL OPERATIONS
Monica was appointed as SRx's Director of Clinical Operations in June 2021. Monica kicked off her nursing career as an emergency and ICU critical care nurse at St Albert Community Hospital. After 5 years in this fast-paced and high-pressure clinical setting, she decided to pursue her passion in gastroenterology and obtained a CNA GI Certification. This led to 12 years of therapeutic intervention endoscopy nursing at various tertiary hospitals throughout Edmonton, AB. During this time, Monica also maintained skills in Intravenous Therapy, including infusions such as Biologics, Iron, IVIG and Blood transfusions. Monica is enthusiastic about creating new opportunities and growth in patient care and well-being. 
DIRECTOR OF STRATEGIC PARTNERSHIPS
Chloe has been with SRx since September of 2018. Since then, she has managed business development and client relations across Canada, and was most recently appointed Director of Strategic Partnerships in November of 2021. Chloe manages SRx's business development team, and works to build, strengthen, and maintain relationships and partnerships across Canada. She strives to bring the best care and support possible to clinicians, clinics, and patients throughout every corner of the country.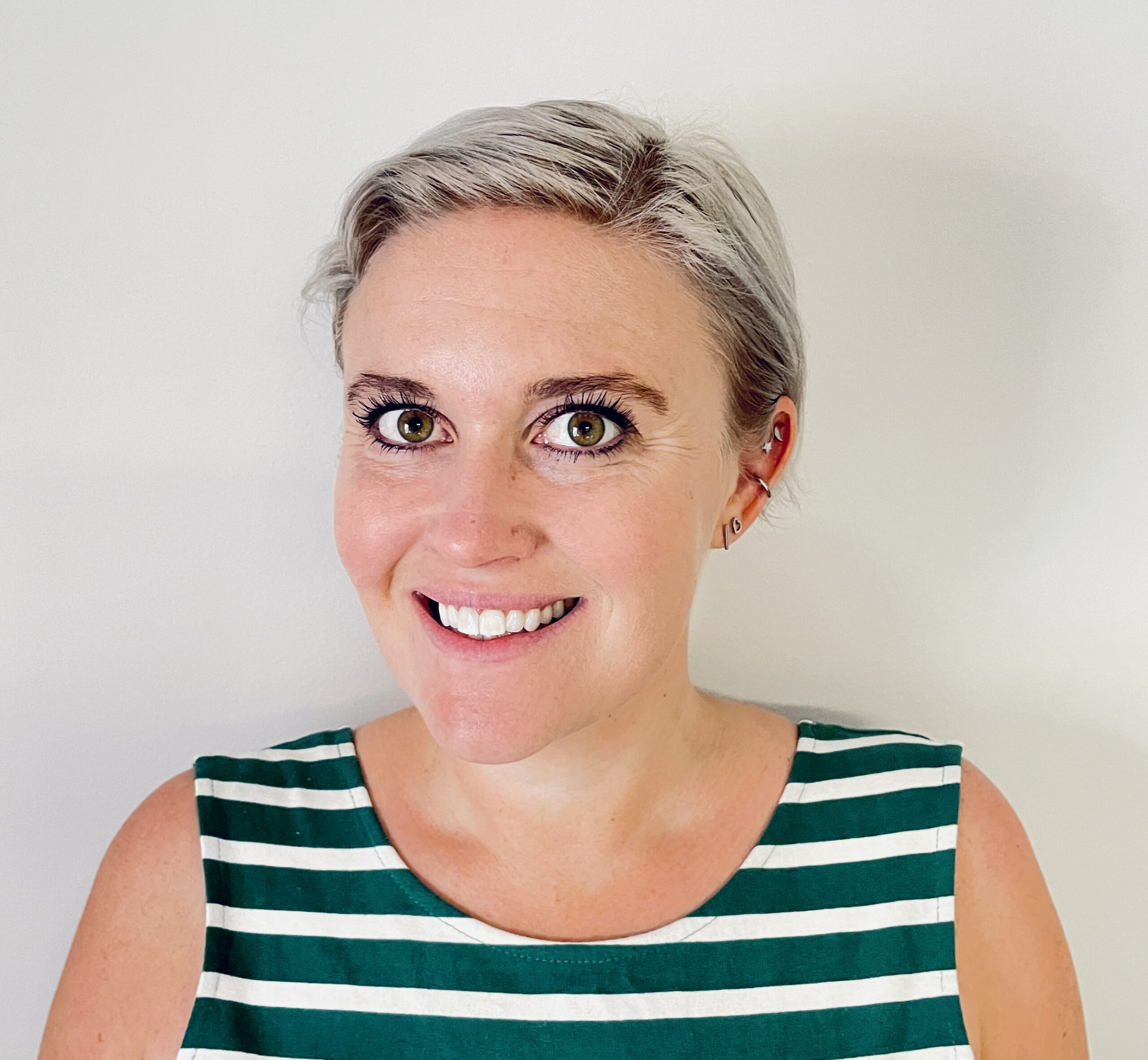 DIRECTOR, STRATEGIC COMMUNICATIONS
Stephanie holds a master's degree in Public Relations and Management from McGill University and joined SRx Health Solutions as Director of Strategic Communications in January 2021, bringing with her over 10 years of experience in the field. An ardent communicator and avid writer, Stephanie assumes the crucial responsibility of creating, structuring and harmonizing SRx's voice, both internally and with regards to strategic business development. Stephanie pledges to help identify and sustain key partnerships and collaborations that will further support SRx in its mission to revolutionize healthcare for Canadians, ensure an exceptional patient experience, and optimize patient treatment outcomes.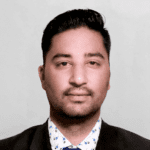 SENIOR DIRECTOR, PARTNERSHIPS AND STRATEGIC GROWTH
Shyam Maini joined SRX Health Solutions in January 2022 as Senior Director, Partnerships and Strategic Growth, with a focus on fostering partnerships with pharmaceutical manufacturers to deliver the highest level of care for patients. Shyam has spent his entire career building expertise in the world of Patient Support Programs, with roles both at Pharma companies and with Patient Support Program vendors, working within multiple therapeutic areas including dermatology, GI, oncology, respirology, and more. Over the past 5 years, Shyam has overseen program launches for 5 biologic products in a variety of roles. Most recently, Shyam successfully established and launched the PSP division at a specialty pharmaceutical company for their new biologic product.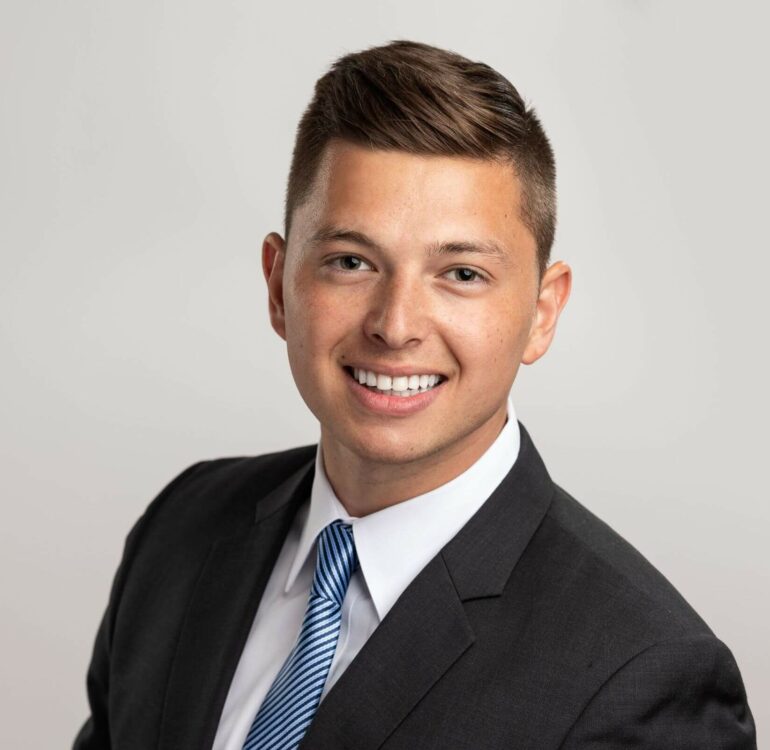 SENIOR DIRECTOR OF OPERATIONS
As Senior Director of Operations, Arik Liberman leads the M&A team through strategic acquisitions, including due diligence, negotiation of deal terms and agreements, as well as closing and integration. Moreover, he is focused on supporting continued growth, including Business Development, Strategic Development, and Nursing Operations teams at SRx. Arik has extensive experience working in the healthcare space, overseeing several impactful projects during his career. Prior to joining SRx, Mr. Liberman was most recently the Director of Operations at CloudMD, and has over six years of consulting experience for the Financial Services, Pharmaceuticals and Medical Devices industries. Additionally, he has led teams to streamline business processes for a billion-dollar medical device company resulting in a $100M asset management program and has co-developed strategies that increased penetration of new drugs for multiple programs. He has also worked to build efficiencies in the clinical trial operations of Novo Nordisk, Roche, and Medtronic to expedite clients' clinical trial programs by six months. Arik graduated from Western University with a degree in Kinesiology and holds a Masters of Business Health from the DeGroote School of Business at McMaster University.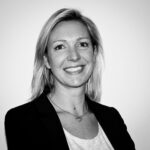 DIRECTOR OF HUMAN RESOURCES
Christine has an extensive portfolio and brings SRx vast experience having led Human Resources initiatives at a number of large companies and having served as a head of HR in many fast paced environments. Christine received her formal education abroad and has an MBA from the University of Liege (Belgium). Christine started her career in Europe and UK. She is a result-focused leader and is dedicated to setting, enforcing, and evaluating legally compliant human resources policies, procedures, and best practices, and identifying and implementing long-range strategic talent management goals. Working hand in hand with our operational departments, she manages strategies that will promote an inclusive environment within SRX.