When it comes to medications, one size does not fit all.
Let us help you and your provider take the guesswork out of prescribing.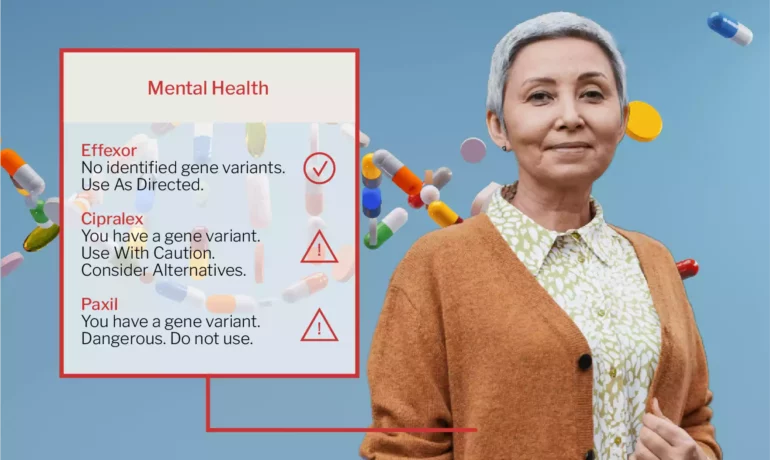 Our DNA makes us unique. It serves as a manual for our body which contains instructions in the form of genes. Our cells read and interpret these instructions and decide the colour of our hair and eyes, our height, and ultimately which medications and dosages will work best for us.
Modern medications improve and save millions of lives every year. Yet any one medication might not work for you, even if it works for another person. Or it might cause severe side effects for you, but not for someone else. A quick, non-invasive at-home DNA test can provide you with insights into how your body is likely to respond to certain medications so you and your healthcare team can manage your condition better.
Taking control of your health
has never been easier.
Complete a simple at-home DNA test via a cheek swab.
A physician's word on the power of pharmacogenomics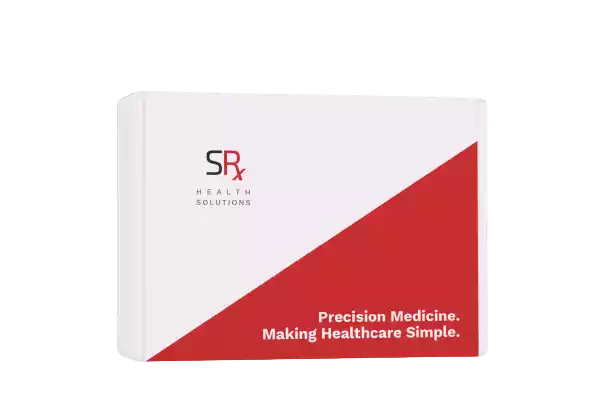 Precision Medicine: Pharmacogenomics - A unique test, for a unique you
Our genetic make-up determines why certain medications work for some and not for others. SRx's Precision Medicine kit will test key genes that predict your response to commonly used drugs across a wide variety of therapeutic areas.
The test includes:
⦁ Cheek swab – Self swab takes less than 5 minutes and is easy to use
⦁ Pre-paid return packaging to send your sample to our SRx Health laboratory.
⦁ Free 30-minute post-test consultation with an SRx pharmacist to obtain your results.
⦁ Personalized report using current guidelines to assist your physician, nurse or pharmacist with your treatment decisions
Have questions or want to learn more?
Book a free 15-minutre pre-test consultation with a pharmacist.
Rinse your mouth with water before collecting your sample. Do not eat, drink, smoke, chew gum or brush your teeth 30 minutes before completing the test.
Hold the tube firmly. Rub the sponge tip vigorously against the inside of one cheek in a twirling motion 30 times. Repeat on the other side of your mouth.
Hold the tube upright and carefully unscrew the blue cap. Place the sponge tip into the tube and screw the cap back on tightly. It is important not to spill any of the liquid in the tube. Shake vigorously 15 times.
Your kit comes with two blank identification labels. There is also a 14-digit personal barcode ID located on your cheek swab tube.
Important: Fill out both labels with the barcode ID, as well as your full name, date of collection, date of birth and sex at birth. Print clearly and legibly using a blue or black ballpoint pen ONLY.
Attach one of the completed identification labels lengthwise on the sample tube. Attach the second completed identification label on the back of this card and keep in a safe place as the code is necessary to obtain your results.
Place the tube inside the clear plastic biohazard bag. Put the biohazard bag containing your sample into the pre-paid postal envelope and seal it.
Note the name of the courier on your pre-paid label. Bring the pre-paid return envelope to this courier's nearest drop-off location within 2 days of collecting your sample.
You'll receive an email once your results are ready and the SRx clinical pharmacist will reach out to arrange a consultation to review your results in detail.
Frequently Asked Questions